Why join in"Brand Co-creation"?
Pack light in branding, and make success with five strengths.
Brand building

Customized brand
strategy to enhance
brand influence

Design of masters

Designers selected from
all over the world
to provide support with
top design schemes

Supply chain
support

One-stop supply chain
center to greatly reduce
procurement cost

A capable
development team

A capable development
team with hundreds of
members to help enlarge
the brands country wide

Massive
customer source

Share the 120 million
members of Xinlimei app
to quickly seize the market
---
Four core competencies
Beautiful Products

Popular and diversified
design of lobby
and guest
rooms Landmark exterior
design

Smart Operations

Online operation
system and intelligent
room control

Fast Preparations

Modularized materials
for prefabricated
construction

Convenient Services

Basic quality
assurance and
round-the-clock
online service
"Brand Co-creation"
Successful cases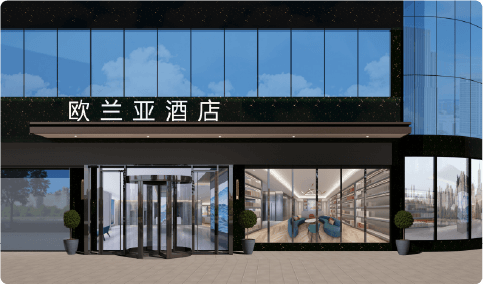 OLANY Hotel
A modern light luxury mid-end brand hotel
Reports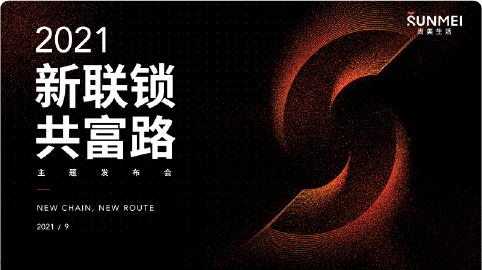 SUNMEI Group releases the strategy of "New Interlocking and Brand Co-creation" Thirty thousand hotels in ten years!
More details >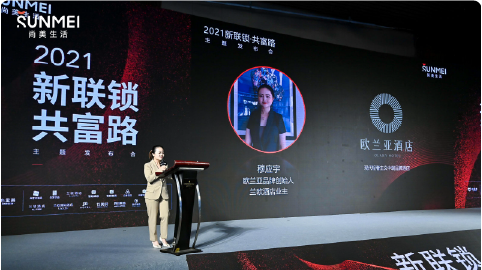 Join in SUNMEI "Brand Co-creation" OLANY wants to be the No.1 chain hotel in Guizhou.
More details >